General Information: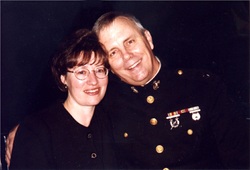 The BEST thing that ever happened to me: becoming a believer in Jesus Christ on October 18,1971. He changed my life and destiny forever; He can do that for you, too. See below:

Graduated from the University of Delaware, 1972. BA.

Graduated from Liberty Baptist Seminary, 1981. MA.

US Marine Corps 1972-1992. USMC infantry officer and military police officer; rifle and pistol expert shot. Retired as a lieutenant colonel.

US Naval Investigative Service special agent, Philadelphia; expert shot.
SECOND best thing that ever happened to me: marrying Betsy in October, 1973. Children - 3 adult children; 3 grandchildren.
National Rifle Association (NRA) certified pistol instructor and certified instructor in the Refuse To Be A Victim seminar.

Active member of Virginia Beach Beacon Baptist Church, Virginia Beach, VA.
Betsy and I lived in Kiev, Ukraine for 8 years and both speak Russian.
---
United States Marine Corps (USMC).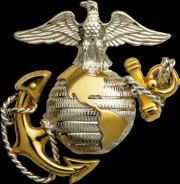 The eagle, globe and anchor of the USMC.
It was an honor and privilege to serve this great country!
Marines got the eagle from the Air Force, the globe from the Army, and the anchor from the Navy - none of them have been tough enough to take them back, which is why we still have all three!

---
National Rifle Association (NRA)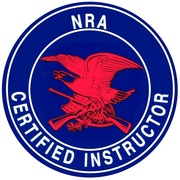 National Rifle Association.
I am both a member of, and a certified instructor through, the National Rifle Association.

---